On 2 November 2023, at Haus der Wissenschaft, three guest speakers from Georgia participated in a public panel discussion with host and PGMT member Dr. Dennis Redeker. The two-hour session was moderated by PGMT member Vasilisa Kuznetsova. The public event under the auspices of ZeMKI, University of Bremen, included a lively discussion with a small but engaged audience.
Four speakers each provided a short lecture on different aspects of social media in Georgia and their governance. The first two talks by legal scholars Prof. Sergi Jorbenadze (Tbilisi State University) and Prof. Ushangi Bakhtadze (Sulkhan-Saba Orbeliani University) focused on the challenges in the social media information space such as misinformation and defamation. In both cases, the connection between complaints by social media users and the platforms themselves are weak. Platforms tend to simply not take into account stakeholder input from Georgia, including court decisions.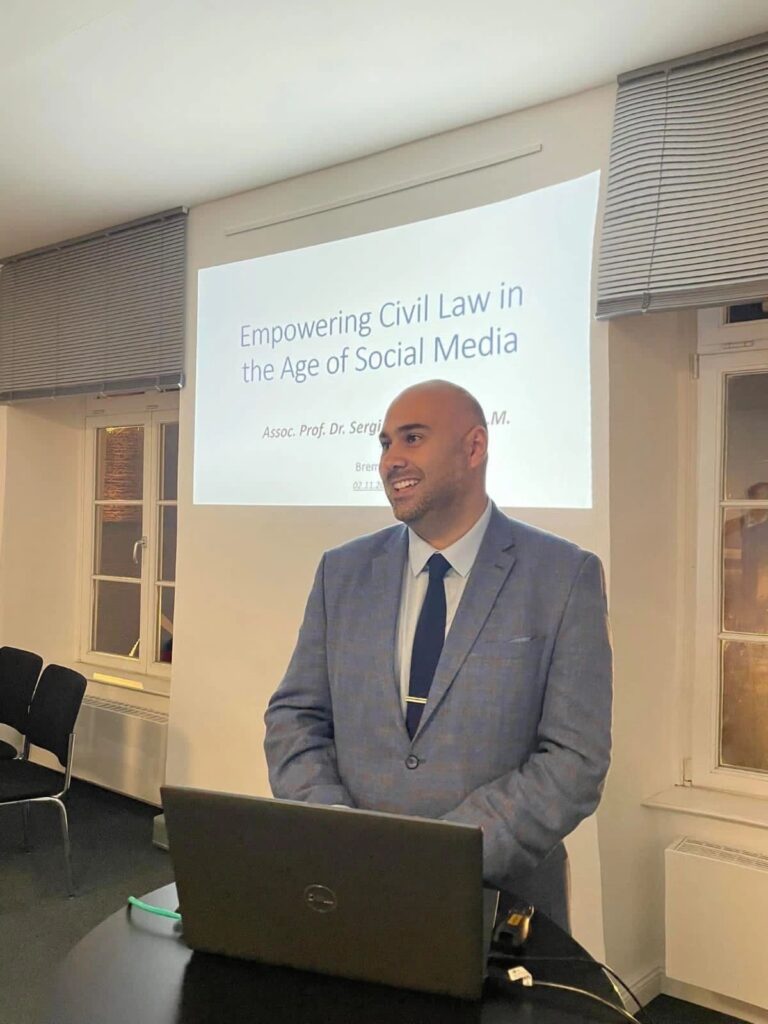 The two remaining talks focused on reforms. Dr. Nina Shengelia (Tbilisi State University and Caucasus International University) proposed that future social media governance in Georgia could develop and adopt a voluntary code of conduct similar to the "Aotearoa New Zealand Code of Practice Online Safety and Harms". Dennis added an outsider's informed perspective by providing an insight into the data of the Platform Governance Survey, which was conducted at ZeMKI and which includes more than 500 respondents from Georgia.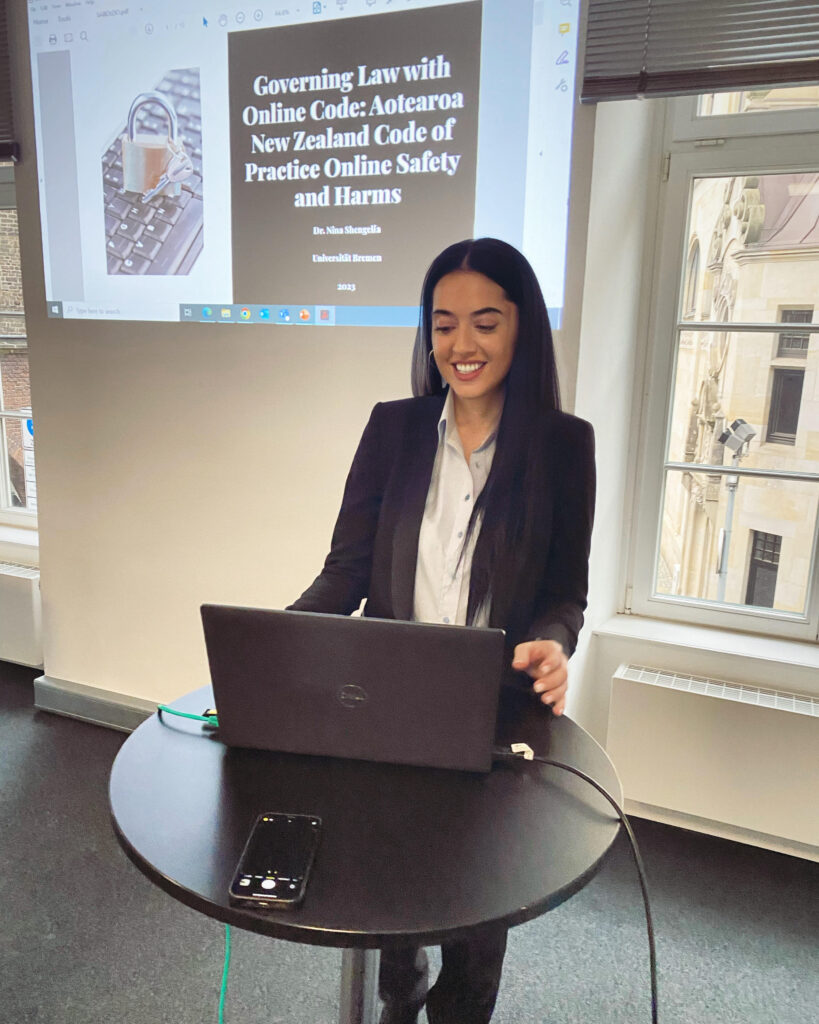 The three Georgian guest speakers propose the creation of a "Social Media Council Georgia" to enhance the protection of rights of Georgian users on social media platforms.